Caldera® Spas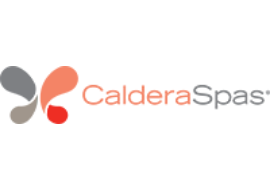 UTOPIA® SERIES
The Utopia Series represents our finest luxury spas and the ultimate rejuvenation experience.
PARADISE® SERIES
Get an immersive hydrotherapy massage with a superior blend of options and practical functions.
VACANZA® SERIES
The broadest range of therapeutic benefits at the greatest value.
Find the perfect hot tub right here
Filter
Read real customer reviews



We have had our Niagara for about one year now. It is a beautiful addition to our patio area. We spend quite a bit of time in it. Plenty of room for several people! Love it!

This hot tub was the perfect balance of cost and quality. It looks expensive, has all the right jets (particularly love the foot jets, and the adjustable back jets).

I have lower back issues and I try and spend a minimum of 30 min. A night in my hot tub before bed and sometimes I the morning before work. I am sleeping better and my back is feeling better.

I love getting into my Caldera Vanto spa for a quick 20 minute stress release. It melts the stress of a long work day.

We love our hot tub. Best purchase I've made in the past 20 years.

X
DesignStudio Bug Report
Hello! please let us know if you found a bug so we can fix this ASAP
X
DesignStudio Bug Report
Hello! please let us know if you found a bug so we can fix this ASAP